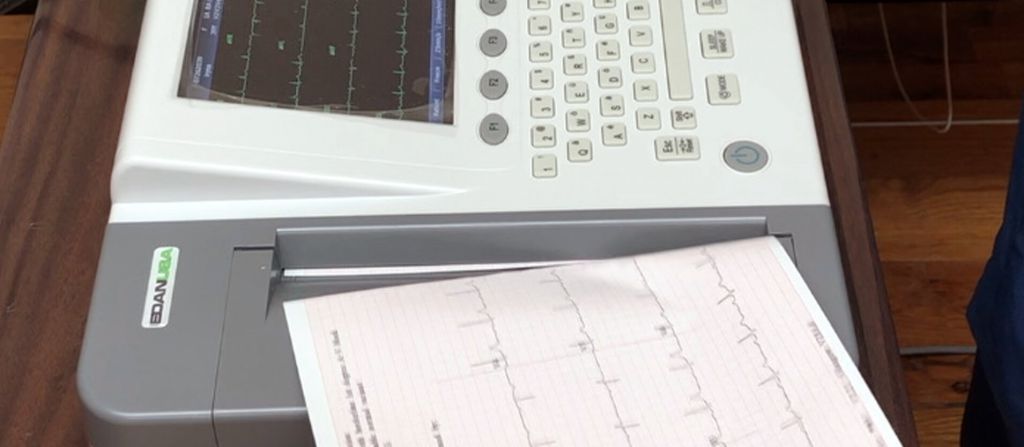 Overview
60 Hours in classroom + 30 Hours in school lab = 90 Hours
This course prepares students for entry-level positions in hospitals including Emergency Room, Telemetry floor, clinics and other health care settings, administering ECG test and other non-invasive cardiac tests.
As members of the health care team, ECG Technicians work closely with patients and require good communication and organizational skills.
To be successful, ECG Technicians should be practical and accurate, able to inspire confidence in others and to put patients at ease. ECG Technicians need to be knowledgeable and skilled at monitoring and recording electrical impulses transmitted by the heart. ECG Technicians are responsible for administering basic ECGs, Holter Monitoring (portable ECG which records activity for 24 – 48 hours), 12 lead placement. They may assist doctors during stress tests (treadmill) in diagnosing and treating cardiac and blood vessel abnormalities.
The ECG Technician Certificate program emphasizes a combination of Electrocardiogram theory and practical application necessary for successful employment.
Subjects Covered
Basic Anatomy and Physiology with focus on Cardiovascular System
Essentials of Medical Terminology
Infection Control
Fundamentals of electrocardiogram
ECG/EKG Procedures  (12-Leads ECG, Stress Testing, Pharmacologic and Exercise Stress Testing, Event Monitoring)
Common Cardiovascular Agents
Hands-on  demonstration of administering of electrocardiogram on a patient
Career Outlook
Graduates may qualify for employment in hospitals including Emergency Room/Department settings, clinics, physicians' offices and other health care settings and may be eligible for national certification as ECG Technicians.
Graduation Requirement
Students must maintain a CGPA of 2.0 and pass a final examination at the end of each course in order to receive the certificate of completion for the program. The final examination consists of a combination of both practical and written parts. Should the student fail to pass the test, they will be given an opportunity to take a refresher course in their area(s) of deficiency and subsequently be allowed to retake the final examination at no extra cost to the student.